January 10, 2022
Colleagues snatched Kyrgyz jazz musician Ruzakhunov from the hands of Kazakh security officials
"His electric piano stands like a car, what $ 200 could we talk about for participating in the riots?" This information was confirmed by the State Committee for National Security of Kyrgyzstan. Friends and colleagues of Vikram talked about the talented pianist, why he actually went to Kazakhstan and how they fought for the good name of a jazzman.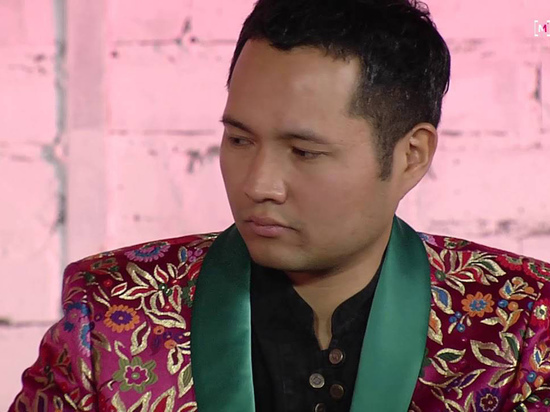 Photo: Still from video
Just yesterday, the musical world of Kyrgyzstan was in full swing: a number of Kazakh media outlets showed a story about one of the "pogromists" detained during the recent events. A man with bruises and abrasions on his face admitted on camera that he was unemployed; on January 1, strangers allegedly contacted him and offered him to come to Almaty for 90 thousand tenge (about $ 200) to participate in protests. Colleagues and friends recognized the beaten man as a famous jazz musician from Bishkek Vikram Ruzakhunov. Those close to the pianist believed that these testimonies were simply knocked out of him. The jazzman incriminated himself, possibly under torture.
According to colleagues, Vikram Ruzakhunov lives and breathes music. He is the leader of the jazz orchestra, without which no Ala-Too Spring festival takes place. Vikram has become a laureate of international jazz festivals more than once. He is known not only in Kyrgyzstan, but also abroad.
"There was indeed Vikram Ruzakhunov on the video," says his friend and colleague Yevgeny Todorov. – On his face are visible injuries, he looks morally depressed. I assume this statement was made under duress. Vikram is a highly professional musician. A very decent, sane and intelligent person. Believe me, I am not exaggerating, I have known Vikram for over 20 years. He often traveled to Alma-Ata to perform at concerts and corporate parties. Music is his main income. We have in Kyrgyzstan held a lot of all kinds of rallies and other protest actions. Vikram did not participate in any of these events. He didn't need it.
He is a musician to the core. He lives in his own world, absolutely non-conflict, apolitical person. Also very calm. Spontaneous actions are unusual for him. Therefore, I did not believe what was announced on the video. It was clear that this was some kind of monstrous mistake. We all hoped that Vikram would be allowed home and apologized to both him and his family.
– He is not in poverty. His electric piano stands like a car. This is not counting other synthesizers for various events. What kind of $ 200 could we talk about for participating in the riots? Nonsense, and nothing else.
Friends say that Vikram bought a plane ticket to Almaty in December, long before the protests began. On January 2, his mother accompanied him to the airport. And he flew to Kazakhstan.
"We worked together with Vikram Ruzakhunov for a long time, both in Kyrgyzstan and in Kazakhstan," says a friend and colleague of the musician Denis Kolyuchiy. – We went to Kapshagai. This is a city of regional subordination in the Alma-Ata region, where land was allocated by the state, a gambling zone with a casino was equipped. Many Kyrgyz musicians who entered the territory of Kazakhstan worked in restaurants there. This time, ground transport was not available, Vikram flew by plane through Alma-Ata, then to get to Kapshagai. For two years, after the start of the pandemic, we did not cooperate with the casino. But in early January Vikram could have gone to Kapshagai. Riots began in the republic. He decided to return home, there were already cordons on the roads. Vikram was detained. This is my version. I believe that this is how things could have developed.
– I heard that he was going to move to Kazakhstan. The guys said that a friend met him upon arrival.
– His ex-wife and child live in Bishkek. Vikram has been divorced for five years. He is very close to his mother, friendly with relatives. This is a kind-hearted person, moreover – a believer, reads namaz. But he is not a fanatic, rather a philosopher. Nothing radical was noticed behind him. And he was far from politics. He has other concerns, he practices the instrument for three hours a day. Does not drink or smoke. And he is by no means a poor man. I will never believe that he could participate in pogroms and robberies for money. The same $ 200, which is in question in the video, each of us earned in the same Kapshagay in two days.
Photo: Still from video
Friends suggest that Vikram could have been detained because of his appearance. He is a Uyghur by nationality. Apparently, it was very convenient for someone to make a visitor from neighboring Kyrgyzstan a "pogromist" and a "looser". Show that foreigners took part in the riots in Kazakhstan.
– I can't believe that someone can be provided with a video of his detention, if it exists at all, – says Denis. – A knocked-out confession is already a demoralizing factor. The perpetrators must answer for this.
Vikram Ruzakhunov's colleagues say that when the information wave arose, the security forces of Kazakhstan notified that the video captured not a jazz musician, but Zakir Yuburov.
"I meant 31-year-old Zakir Yuburov, who came with his family to Alma-Ata from Tokmak, Kyrgyzstan, and for a year and a half had been selling dishes at the local Baisal market," says Aidar, a colleague of Vikram Ruzakhunova. – Journalists managed to find his brother Takhir, who confirmed that the video was not Zakir Yuburov. This Kyrgyzstani was also detained at the checkpoint when he was driving to his relatives in the Issyk-Ata region, Chui region. His relatives cannot contact him. Vikram Ruzakhunov is on the video.
On January 9, near the Kazakh embassy in Bishkek, artists and musicians gathered for a rally in support of Vikram Ruzakhunov. They demanded to understand the situation and return the pianist to his homeland as soon as possible. The Ministry of Foreign Affairs of Kyrgyzstan, in turn, also called on the Kazakh authorities to release Ruzakhunov.
On January 10, it became known that the musician was in the detention center of Almaty after his arrest. The diplomats met with him. According to some reports, he is already being taken home to Bishkek.
The Ministry of Justice of Kyrgyzstan, in turn, demanded that the General Prosecutor's Office of the republic open a criminal case on torture against musician Vikram Ruzakhunov.
Kyrgyzstan sent note to Kazakhstan after the arrest of a jazz musician: photo by Vikram Ruzakhunov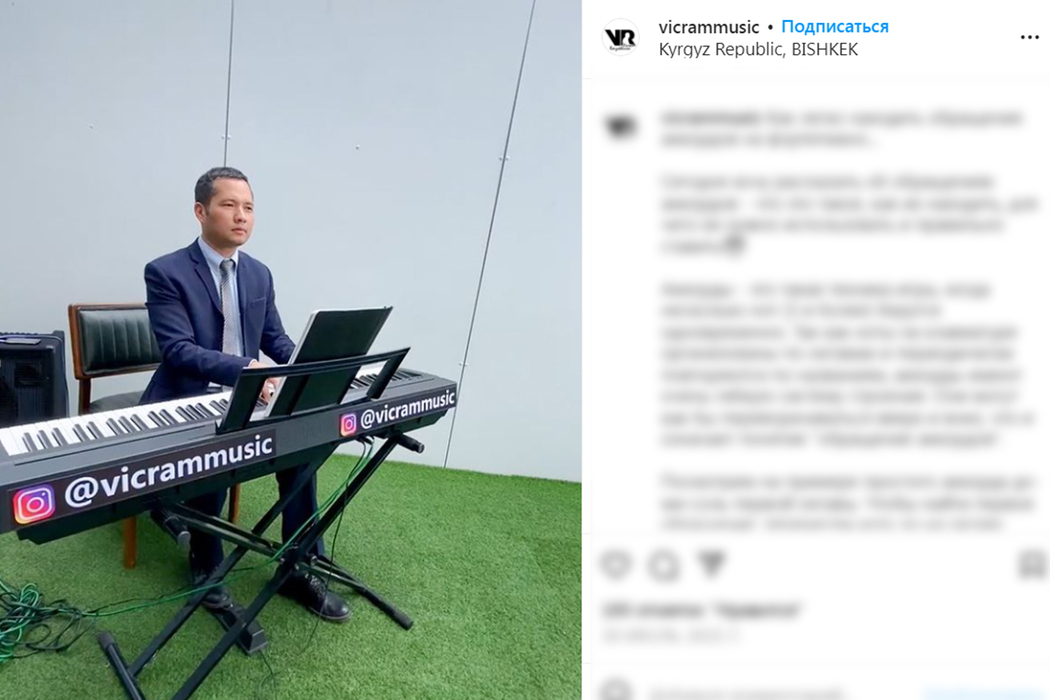 See the related photo gallery