January 6, 2022
"Life teaches nothing": the British commented on the sending of Russian troops to Kazakhstan
Residents of Foggy Albion warned the Russians about the threat
The British edition of the Daily Mail published an article about the events taking place in Kazakhstan. It is called "Vladimir Putin is sending troops to Kazakhstan to contain unrest due to rising fuel prices." It is emphasized that the President of Kazakhstan, Kassym-Zhomart Tokayev, promised to take tough measures to suppress the riots. He also turned to the CSTO for help, and Russia promised to provide it.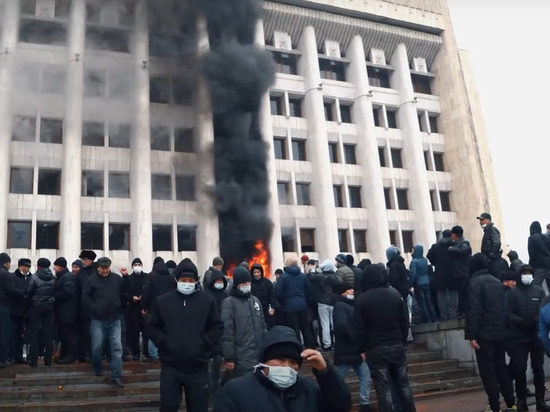 Photo: Still from video
In the material it is emphasized that Kazakhstan is the ninth largest country in the world, besides, rich in oil, which is of strategic importance.
British readers have different assessments of what is happening. Someone praises Moscow's decision, while others point to its hasty nature. "Life teaches nothing from the big powers. Never send your troops to places with names ending in -stan "," Russia and peacekeepers in one sentence. Who would have thought "," That Russia can do it, but no other country can. I bet they will stay there, "some write.
" Well done, Russians! " – wrote one reader. Another pointed to the validity of the decision on military support. "Many Russians live in the north of Kazakhstan, where they make up the majority in many regions," the subscriber noted. And someone found time for jokes: "The Kazakh government should provide people with horses and hay." Some Britons pointed to the fact that the Daily Mail was silent about the fact that Kazakhstan is a member of the CSTO. "Is it possible to get away from the desire to develop and support this anti-Russian rhetoric?" one reader asks.