January 7, 2022
Media: Russia in exchange for aid to Kazakhstan demands to recognize Crimea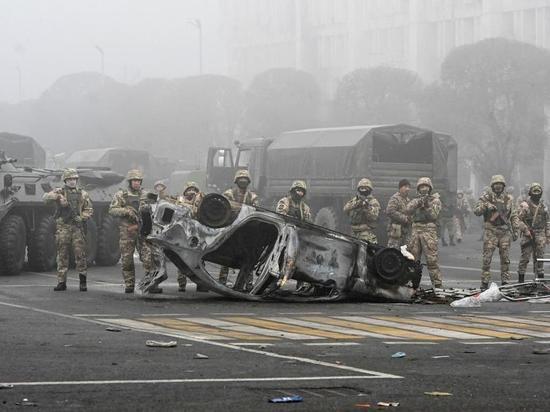 The Kremlin has set a condition for the Kazakh authorities to send the Collective Rapid Reaction Force (CRRF) to the country as part of the peacekeeping mission of the Treaty Organization member states on collective security (CSTO), the Turkish edition of Akit reports.
In particular, Moscow insists that the government of Kazakhstan officially recognize Crimea as the territory of the Russian Federation, and also return the status of the second state language to the Russian language. Also, according to the newspaper, we can talk about the deployment of Russian military bases on the territory of Kazakhstan and the provision of autonomy for the Russian population of the republic.
Recall that on January 6, after the appeal of the leader of Kazakhstan, Kasym-Zhomart Tokayev, to the CSTO, the organization made a decision send peacekeepers to Kazakhstan, where protests continue, to protect critical infrastructure. As noted in the State Duma, the peacekeepers will not disperse the protesters, this will be done by the country's law enforcement agencies. According to the CSTO Secretary General, 2.5 thousand servicemen will arrive in Kazakhstan.
Read the material: Peacekeepers are being brought into Kazakhstan amid unrest: online broadcast