January 13, 2022
The day of the press is the day of sorrow
Chairman of the UJR Vladimir Soloviev: "Journalism is going through difficult times"
On January 13, the journalistic workshop and the whole country will celebrate the next Day of the Russian Press. A holiday is a holiday. As Konstantin Simonov wrote in his famous "Correspondent Feast", "there is a reason to drink." "Let's drink to those who wrote, let's drink to those who were filming …" But, unfortunately, there is a reason to drink without clinking glasses. Chairman of the Union of Journalists of Russia Vladimir Soloviev reflects on the good and sad results of the past year and the future of the domestic press in an interview with MK.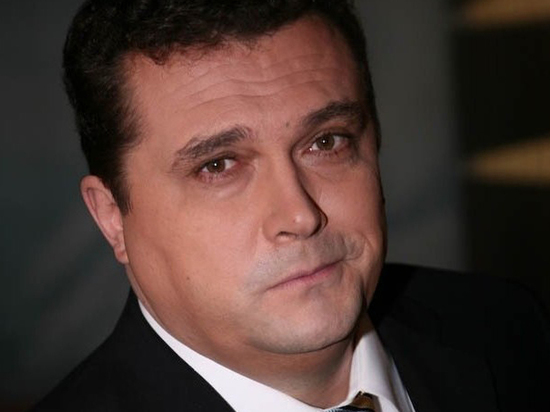 Chairman of the Union of Journalists of Russia Vladimir Soloviev. Photo: ru.wikipedia.org
– Working mood. Although the situation is, of course, very difficult. I would like to hope that the virus, which greatly interferes with our work, will gradually leave us. The pandemic has become a test of strength for the media, a test practically in a mobilization format. Many editorial offices switched to remote sites and stayed there. Many large publishers and editorial offices are now looking for offices of a much smaller size: most of the employees work from home, in the offices there are only groups of reporters on duty and accounting.
But the problems are not only related to the pandemic. Journalism in general is going through difficult times. Circulations are falling, TV audience is shrinking … Young people, unfortunately, no longer read newspapers and hardly watch TV. The youth went to the Internet, to YouTube. It is very difficult for journalists to work in this digital age. But I don't think our profession will disappear. I think it will gradually be rebuilt: with new technical capabilities, new creative opportunities will appear.
– The Union of Journalists of Russia is, in fact, a research center for journalism. When the pandemic began, we immediately began to study the situation and realized that the crisis could lead to a reduction in the number of editorial offices and jobs. But the worst, fortunately, was avoided. In particular, thanks to the help that the government provided to the media after the Union of Journalists of Russia and the National Association of TV and Radio Broadcasters sent a letter to the Prime Minister. More than 30 thousand media outlets received help.
According to our data, 44 media outlets ceased to exist last year for reasons related to the pandemic. Out of more than 60 thousand active ones. 40 thousand are print media. 20 thousand – electronic: newspapers, radio, television, Internet publications. And about a thousand – news agencies. In total, we have registered over 152 thousand media outlets. That is, although there are losses, they are still not as large as initially assumed. It could even be said that the industry as a whole went through these difficult years relatively well.
– Yes, economic. Although our media suffered, of course, human losses: a significant number of journalists, unfortunately, died from covid. Tens of thousands have been ill. At the same time, many continued to fulfill their official duties, even while under a dropper in the "red zone". They made stories, wrote texts, talked about how the disease affects a person, how doctors work. This is a very difficult, difficult, but very important experience for all of us.
– No, I do not share this fear. At the moment, there are 111 items in the register of foreign media agents. These are both the media and individuals. And as I already told you, we have over 60 thousand active media outlets. That is, foreign media agents are a fraction of a percentage that is difficult even to calculate. Although we spoke about them most often – not only on behalf of the Union of Journalists of Russia, but also on behalf of the Human Rights Council, which I am a member of. We have already submitted to the State Duma – both from the UJR and the HRC – a large list of possible amendments to this law ("On the Mass Media". – "MK" ). And now the legislators are working on this.
The law (amendments to the law "On Mass Media", which established the institution of media-foreign agents. – "MK" ) really turned out to be raw. Essentially, any journalist who had contacts with foreign officials, editorial offices or NGOs could be on this list. Of course, this situation needs to be changed. And I hope it will be changed and our colleagues will not be included in this registry for some unknown reason.
I cannot, however, fail to notice that even those who are in the registry can continue to say and write everything whatever they see fit. Although this "disclaimer" certainly interferes with their work.
– I am an optimist. I am sure that, despite all the difficulties, despite the most serious competition from bloggers, YouTubers and the approaching even more serious competition from artificial intelligence, the profession will live and develop.